Order Today for FREE Shipping ✈️✈️
The Cille Cosmetics Microdermabrasion Kit is the advanced new way of getting professional Microdermabrasion treatments from the comfort of your own home.
Designed to make you feel great! Treatments with the Cille Cosmetics Microdermabrasion Kit are gentle and rejuvenating and work to polish away dead skin cells, refine pores and help reduce the appearance of fine lines and light acne scarring.
Cille Cosmetics Microdermabrasion Kit is the #1 rated choice for deep facial cleansing and has repeatedly proven its effectiveness.. It uses a new generation of plasma micro-district discharge technology with low temperatures and high frequencies. Instant suction without damaging unintended areas. Made with good ABS, skin-friendly, can deeply clean your skin, take out the dirt from your face and effectively exfoliate dead skin and remove the oil. Specially used to treat stubborn blackhead and whitehead. Powerful yet gentle enough, safe for all skin types including sensitive skin. Also, the new design looks very elegant with a charming Golden Collar.
Weekly use will leave your skin feeling beautifully silky smooth, revitalized, and that gives you that natural glowing look that you desire. 
While Cupping massage increases blood circulation to the area where the cups are placed. This may relieve muscle tension, which can improve overall blood flow and promote cell repair. It may also help form new connective tissues and create new blood vessels in the tissue. Can be used in neck, back and shoulder.
How It Works
Remove
Tiny crystals gently exfoliate the skin while the vacuum draws out oily debris and impurities from the skin.
Restore
Suction increases blood flow circulation and triggers the skins natural healing process to boost collagen leaving your skin vibrant, firm and fresh!

Enhance
Once the top layer of dead, tired skin is removed, skincare products can penetrate 10x deeper maximising their effectiveness.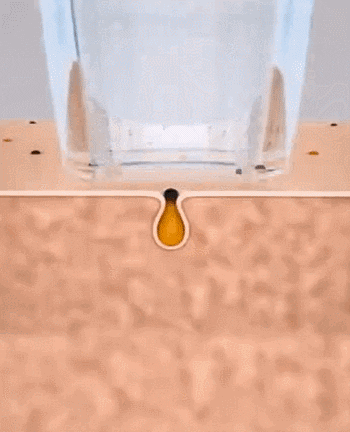 Visible Results – One Treatment per Week
Unclogs Pores
Reduces Visible Pore Size
Smooths Fine Lines and Wrinkles
Evens Pigmentation
Clearer Smoother Skin
Corrects Uneven Skin Tone
Improves Overall Skin Texture
10x Increase in Skin Care Product Penetration
Revitalise your skin and enjoy a noticeable improvement in the cleanliness of your pores, skin tone and fine lines over time using the Cille Cosmetics Microdermabrasion Kit 
Exfoliates removes blackhead and fights acne
Unlike traditional extractors which press down on the skin, potentially scarring your face and spreading acne-riddled bacteria, this blackhead vacuum gently exfoliates dead skin cells and dislodges the buildup caused by oil and dirt to help clear your pores and give you a cleaner canvas for skincare and makeup.
Tailored extraction
This Cille Cosmetics Microdermabrasion Kit  is suitable for most skin types with four interchangeable heads and five suction intensities to customise your experience:
Diamond head: 
gently exfoliates to remove dead skin and open pores
Big circular head: 
strong suction removes blackheads and promotes blood and lymphatic circulation for more luminous skin
Small circular head: 
gentle suction removes blackheads on sensitive areas, such as around the eyes
Oval head: 
micro-massages to help prevent fine lines and wrinkles, especially around sensitive areas such as eyes and mouth