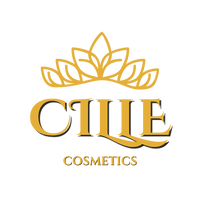 Welcome to Cille – Your Home for High-Quality Cosmetics
Every woman deserves to feel and look her best, according to Cille. We're dedicated to giving you the best cosmetics possible so you can improve your natural beauty and feel confident enough to face the world.

Our product line consists of CC creams, foundation creams, and other necessary cosmetics designed to hydrate and safeguard your skin. You can be sure that you're providing your skin the greatest possible care because all of our products are manufactured with natural components and don't include any potentially hazardous chemicals.
Why Choose Cille?
Our top-notch cosmetics are crafted using natural ingredients and are free from any harmful chemicals, ensuring that your skin is treated with the utmost care.
We take pride in our exceptional customer service and are dedicated to addressing all your queries and assisting you in finding the perfect products tailored to your needs.
We understand that premium quality products shouldn't burn a hole in your pocket, which is why we offer our range of cosmetics at affordable prices. We believe that everyone deserves the best and that's exactly what we deliver!
Browse our range of products today and discover the Cille difference!
Shop Now